Diese Veranstaltung hat bereits stattgefunden.
Biliana Voutchkova / Patrizia Oliva
17.05.2018 @ 20:00

-

22:00

€2 – €6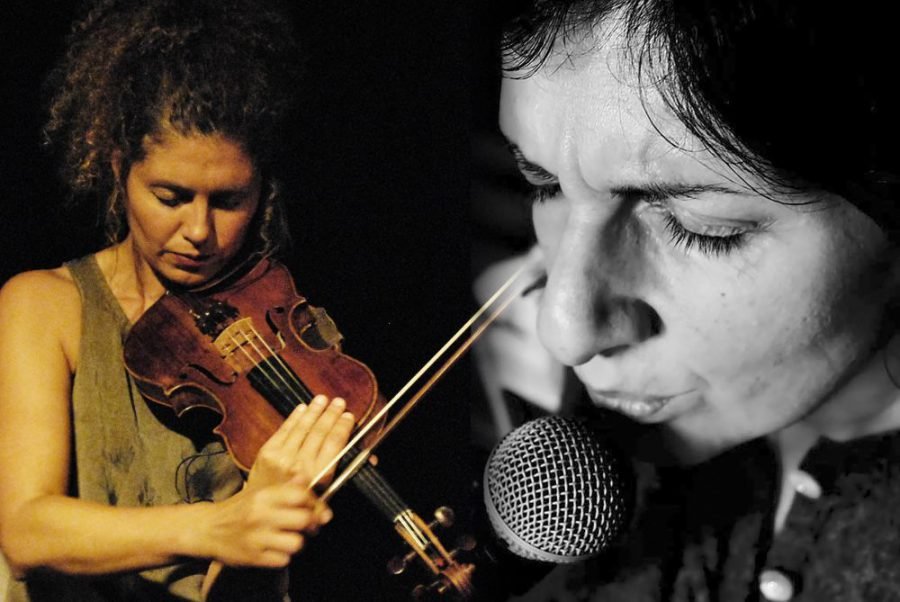 ---
Biliana Voutchkova
presenting her solo album Modus of Raw ​
---
A clutter of sound & imagery taking place in a micro-environment of a solocombining the sound of violin and voice.​ ​
Creating depths and abstractions, resonance and echo, expending the borders of the known.
"…Biliana Voutchkova strikes me as one of those profound and insightful artists who deals in silence, precision of thought, and a taut compacted mode of expression; only these taut-lipped approaches are suitable for the complex content she's attempting to delineate, where there are clearly a lot of unknowns, and you need a degree of courage to get to the heart of the matter…" (The Sound Projector, Ed Pinsent)
http://www.bilianavoutchkova.net/
---
Patrizia Oliva
Patrizia Oliva is a singer, autor, improviser of experimental music that crosses electronics, electro-acoustic, free jazz and performing arts. Her research is aimed on a redefinition of contemporary singer.
She has played with many musicians, among other with Gino Robair, Stefano Giust, Pamelia Kurstin, Edoardo Marraffa, Tommy Greenwood, Martin Mayes, Tristan Honsinger Linda Sharrock, Silvia Bolognesi, Alessandro Bosetti and many others.
http://www.patriziaoliva.wordpress.com/
---
Bildrechte/copyright Ⓒ: Krzysztof Pawlowski, Patrizia Oliva
Bildrechte/copyright Ⓒ: Krzysztof Pawlowski, Patrizia Oliva