Diese Veranstaltung hat bereits stattgefunden.
Solar Return – Jenny Pickett & Julien Ottavi
21.10.2017 @ 20:00

-

22:00

€2 – €6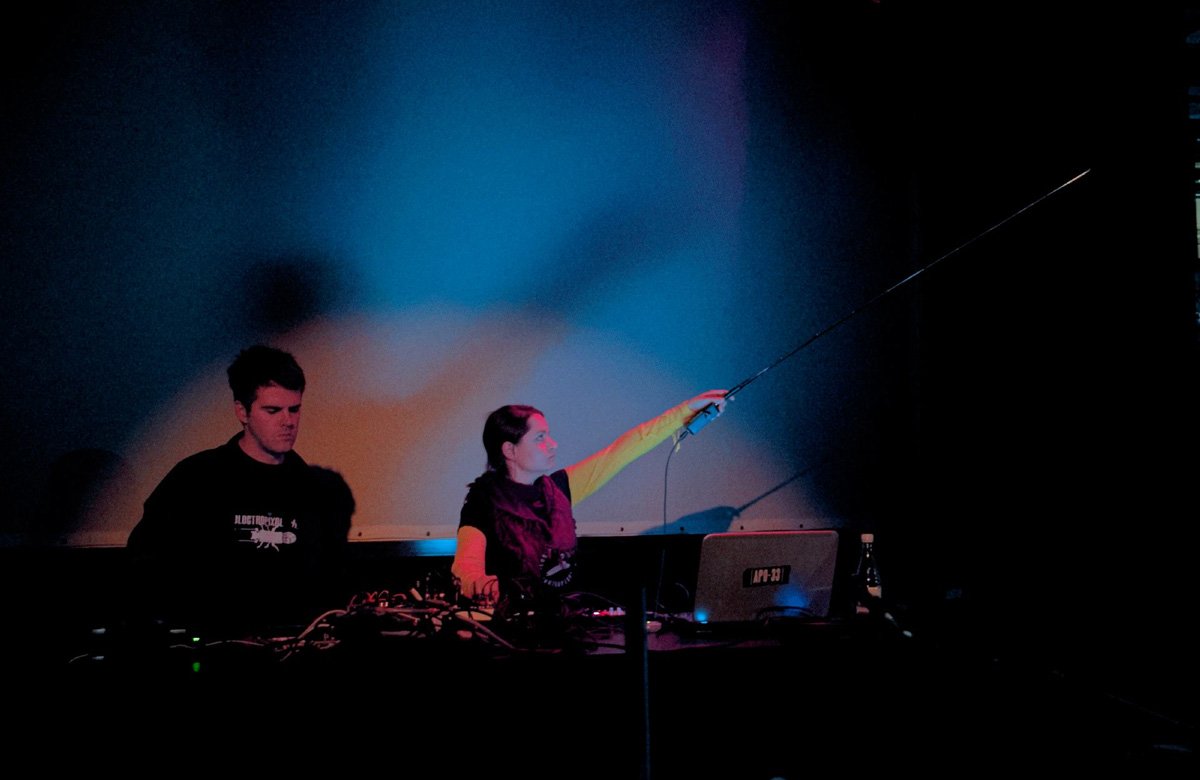 Nantes based artists Jenny Pickett and Julien Ottavi created Solar Return in 2009. Taking electromagnetic phenomena as a starting point for their audio creations. They have produced various scores for dual audio synths/oscillators/DIY electronics etc…which reflect patterns and electromagnetic events such as solar flares and inner city mobile phone mast end as well as the unfathomable audio world of kitchen appliances. Through their performances the duo tunnel deep into the world of frequency, static and sound as a physical experience.
They have performed at various events and festivals in Berlin, London, Nantes, Marseille, New York City, Rotterdam, Brussels, Washington DC…etc.
Bildrechte/copyright Ⓒ: Featured Image: Solar Return
Bildrechte/copyright Ⓒ: Featured Image: Solar Return