Diese Veranstaltung hat bereits stattgefunden.
Sofiia Korotkevych: Out of the White Box
01.07.2022 @ 17:00

-

18:30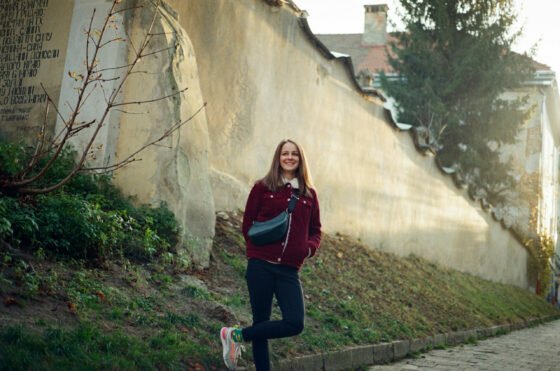 Artist Talk
Sofiia Korotkevych, 27, is an artist from Lviv (Ukraine), who works in the field of applied arts, graphics and environmental art as well as a manager in arts and culture. Her main medium, artistic glass and technique, applied arts, have developed into new ways of approaches in environmental and land arts in the past few years.
At the artist Talk she will be presenting examples of her practice and talk about going out of the white box – arts in nature; going from applied arts to environmental and in some way non-figurative arts, the transition from medium to medium. She talks about her personal attitude to land art, environmental and installations in nature.
Working in these areas, Korotkevych always tries to keep a space for the naturalistic features of the material to emerge, to be left untouchable because, in her mind, this is what makes art subjective.
Techniques in which she works: sculpture, small plastic, installation, graphics.

Sofiia is part of the i-Portunus Houses pilot scheme which is implemented, on behalf of the European Commission, by a consortium of organizations that have been pioneers of European cultural mobility programmes themselves. Coordinated by the European Cultural Foundation (Amsterdam), the i-Portunus Houses consortium involves MitOst (Berlin) as main mobility implementer and the Kultura Nova Foundation (Zagreb) as lead in evaluation and analysis.
More Information:
https://connect.myart.org.ua/en/gallery/sofiia-korotkevych-lviv-ukraine/
https://www.saatchiart.com/sofiiakorotkevych
https://mokonshu.art/en/artists-stories-en/sofiia-korotkevych-ukr/