Diese Veranstaltung hat bereits stattgefunden.
Rita Braga
17.03.2016 @ 19:00

-

21:00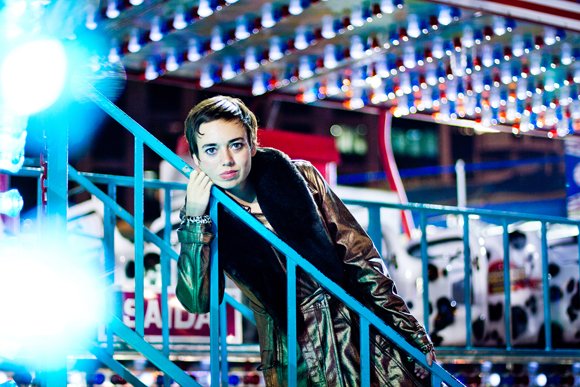 Interpenetration @ 茶々丸
Rita Braga
(Lisbon, 1985) is a singer, performer and multi-instrumentalist (ukulele, banjolele, piano, synths). She performs solo and sometimes collaboratively an unusual repertoire of songs in over ten languages, and well as original compositions and soundtracks.
She has also a background in the visual arts, doing illustration and animation, and a degree in Music Sciences.
For the past ten years she has performed across Europe, the US and in Brazil in numerous underground venues, art galleries and festivals.
In 2011 she released her critically acclaimed debut album "Cherries That Went To The Police" (produced by Bernardo Devlin) after 3 CD-Rs with low-fi home recordings. Her latest self-released work is the EP "Gringo in São Paulo" (2015) and is comprised of original songs written and recorded while living in Brazil.
She's had many live collaborations with artists as different in style as Bernardo Devlin, Borts Minorts, Nik Phelps, Felix Kubin, Dorit Chrysler, Uni and Her Ukelele, Amanda Jo Williams, Victor Coyote or The Legendary Tigerman. Since 2008 she started a long distance collaboration with Chris Carlone as "Chips and Salsa", with whom she has toured in the US and Portugal.
Rita Braga is also the founder of the label and events producer operation SOL 69. She draws inspiration from dreams, from the city where she lives (currently Porto), 1930's cartoons, Billy Wilder's cinema and cosmic divas such as MM, Violetta Villas, Carmen Miranda, Marika Rokk, Annikki Tähti or Esma Redzepova.