Diese Veranstaltung hat bereits stattgefunden.
Ana Cigon: Rebellious Essence
01.11.2019 @ 18:00

-

02.11.2019 @ 22:00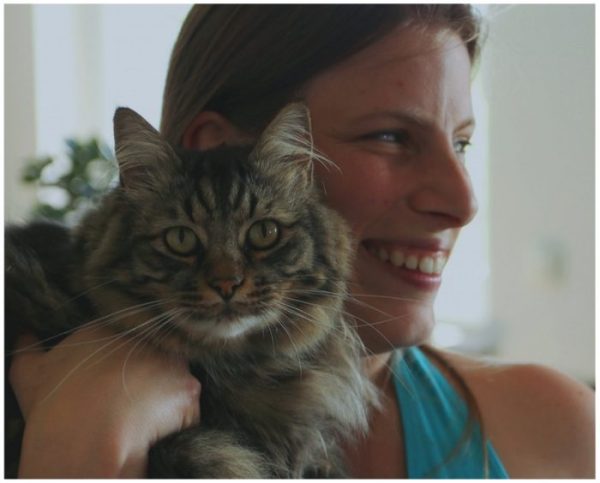 Rebellious Essence / Uporni duh
Animation, 5′, 2017
Idea, drawings, animation and voices: Ana Čigon
Music and sound design: Vasja Progar
Production: Ana Čigon and City Gallery Ljubljana (Sarival Sosič)
Original language: Slovenian & English. Translations: English, Italian (Ana Čigon), French (Dare Pejić), German, Spanish.
A cat walks into the Office of the Ministry for Cat Affairs and requests for a passport. All goes pretty well until the female and male cat clerks demand to know the cat's sex.
Ana Cigon (*1982) is an artist most active in video, film and performance. She began making video art in 2007 for which she has latter received acknowledgments in Slovenia as well as abroad. Her projects tackle social and feminist topics, such as under-representation of women in historical narration, invisible social groups, relation subject-society, pursuit of happiness and such. Her works often contain elements of humor, irony, and satire and her artworks are not limited to one media. For her last animation Rebellious Essence, which was presented in festival programs on four continents, she received an audience choice award at Leeds Queer Film Festival in United Kingdom.