Diese Veranstaltung hat bereits stattgefunden.
Harnik/NicoNote
14.12.2017 @ 20:00

-

22:00

€2 – €6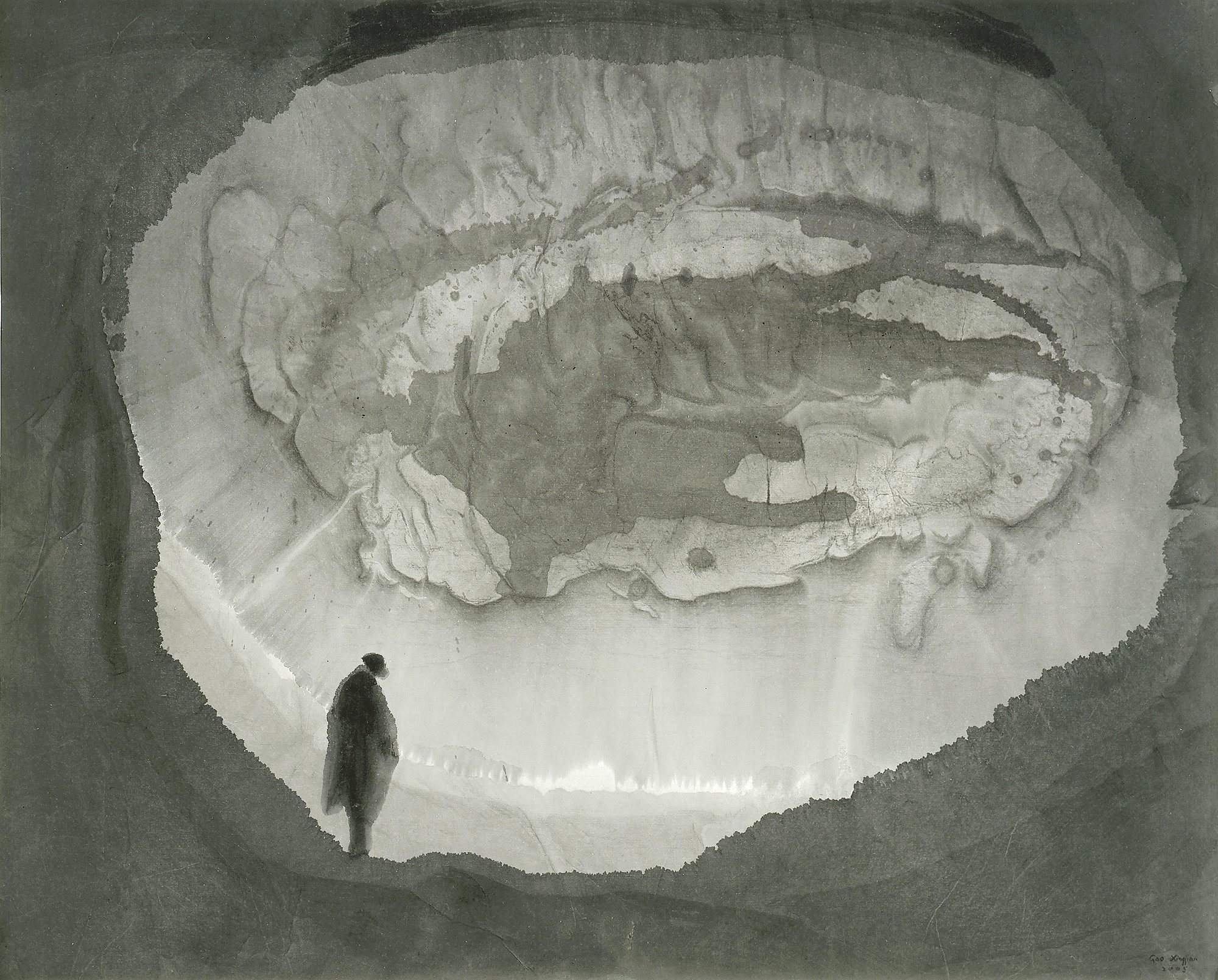 NicoNote (I/A) and Elisabeth Harnik (A) are 2 artists in the fields of sounds.
They will meet "In the mood for Landscape" crossing a lyric of beloved poet Friederich Hölderlin, toward an improvisational performance (public improvisation session) with their instruments: piano and voice.
The lyric they chose by Friedrich Hölderlin is "An die Unerkannte".
An interdisciplinary performance inviting the audience to percive and flow towards the interior landscapes and the exterior landscapes.
The two artists created a composition in 4 mouvements about Landscape as an intimate and itnernal/external fascination, surronding us and moving deep inside us. When performed the piece transforms through improvisational means, generating with each performance, new versions of the work itself.
4 musical settings based on the same poem, a kind of meditation, recognitions which indicate special trajectories about different moods, different moments of the day, about different lights, different possibility in the same second – thriving on the tension created between Harnik and NicoNote in the improvisational space.
In the mood for Landscape can be performed in several unconventional spaces, it will be illuminated by candle light or with other very simple smart effects, to create a very intimate and enveloping listening atmosphere.
"Kennst du sie, die selig, wie die Sterne,
Von des Lebens dunkler Wolke ferne
Wandellos in stiller Schöne lebt,
Die des Herzens löwenkühne Siege
Des Gedankens fesselfreie Flüge,
Wie der Tag den Adler überschwebt?"
Friedrich Hölderlin: An die Unerkannte
ELISABETH HARNIK – free-lance composer and pianist, was born 1970 in Graz and lives in Gams (County of Styria/Austria). She studied classical piano and later – with Beat Furrer – composition at what is now the University of Music and Performing Arts, Graz.
The "repertoire" and it´s extensions in composition and improvisation is her central focus. Harnik works within an electro-acoustic inspired sound-world, using unique preparations and extended techniques.
Commissions/Performances include: Easterfestival Graz, Hörfest Graz, Styrian Chamber Music Festival, Munich Opera Festival, Composers' Forum Mittersill, Festival 4020 Linz, Soundings Festival London, Opera Graz, Musikprotokoll/Steirischer Herbst, E_MAY Festival Vienna, Wien Modern, Klangspuren Schwaz, Transart Festival Bozen, Estonian Harpsichord Society Festival a.o.She has worked with renowned artists and ensembles such as the Ensemble Zeitfluss Graz, the Ensemble 09 Linz, the Ensemble MusikFabrikSüd, the Radio Symphony Orchestra Vienna, the Klangforum Vienna, the Ensemble "die reihe" Vienna, the Ensemble Kontrapunkte Vienna, the ensemble Reconsil Vienna, the Ensemble PHACE Vienna, the Ensemble Platypus Vienna, the Haydn-Trio-Eisenstadt, the Trio AMOS Vienna, the Trio EIS Vienna, the Thürmchen Ensemble Cologne, the Fidelio Trio London, the Cantus Ensemble Zagreb, the Ensemble mise-en New York and various national and international soloists. Harnik received a great number of rewards and prizes and her compositions are performed regularly at concerts and festivals for contemporary music. In addition to her work as composer she appears as improvisator at various national and international festivals such as the V:NM-Festival, the Ulrichsberger Kaleidophon, the Nickelsdorfer Konfrontationen, the Artacts Festival St. Johann, the Music Unlimited Festival Wels, the Soundgrube Vienna, the Comprovise Festival Cologne, the Beethoven Fest Bonn, the A L'ARME! Festival Berlin, the Jazz & More Festival Sibiu, the Audio Art Festival Pula, the Krakow Jazz Autumn Festival, the Alpenglow Festival London, the All Ears Festival Oslo, the Umbrella Music Festival Chicago, the Okka Fest Milwaukee, the Musicacoustica Beijing, the SoundOut Festival Canberra/AUS, the Jazz na Fábrica Festival São Paulo/Brazil a.o. Besides her solo performances she is member of many ensembles for improvised music (Barcode Quartet, Plasmic Quartet, Wild
Chamber Trio, DEK, ReDDeer a.o.) and has performed with numerous internationally respected musicians. She has toured in Europe, USA, China, Australia and Brazil.
www.elisabeth-harnik.at
NICONOTE – created by Nicoletta Magalotti in 1997.
She is an italian/austrian indipendent artist based in fellinian Rimini – she has developed a personal language that links music and performance and creates a mobile and interdependent working team. She operates in multiple areas related to music , theater, installations and night- clubbing. Autodidacted, approaching theatre at a very young age, meeting teachers like Yoshi Oida (Peter Brook), Woytek Krukosky (Akademia Ruchu) , Enrique Pardo (Roy Hart Theater). After she studied at the school of vocalist Gabriella Bartolomei (Ouroboros, Berio, Sciarrino) in Florence where Nico lived for several years 1989-1993. During the 80s she is the lead singer of the new wave italian band Violet Eves (Ira Records/ France Barclay/ Japan Philips) playing at Le Printemp Burges Festival, Trans Musicales in Rennes, La Cicale and le Baindouches in Paris , Posthof Linz, U4 Wien, Tessalonnikki Biennale. Records distribution in Italy, France and Japan. In the 90s she starts inventing unconventional spaces, including the Morphine (inside italian renowned Cocoricò club) that becomes a place of performative and musical experimentation and at the same time working as actress as well, directed by Romeo Castellucci of Societas Raffaello Sanzio. After she worked also with the parisian director Patricia Allio, and Maurizio Fiume, Francesco Micheli, Fabrizio Arcuri and others. She presented her sound performance at Fondation Cartier Pour l'Art Contemporain in the Soiree Nomades in Paris in June 2010 and she's invited in many international art and performing festivals in Europe and Italy. From the 80s till now she has collaborated with musicians coming from very different music fields from Patrizio Fariselli of Area , italian prog research , to Mas Collective, electronic producers and djs, from songwriter Teresa De Sio to russian classical pianist Irina Tchpirko, from Mauro Pagani violinist and producer to jazz Vibraphonist Al Di Puccio Her last album is composed with the french producer Mikael Plunian (Shane Cough , Fatale): Alphabet Dream (Cinedelic Rec/Audioglobe 2013) a kind of electronics/blues with vocal research. In 2015 she presented in Austria a site specific concert called Still the butcher project produced by Festival Der Regionen 2015/ Ebensee Shift . Currently she has just finished the European's tour of Oresteia (an organic comedy?) of director Romeo Castellucci, again on stage after 20 years in her role of this legendary 1995 play, where NicoNote played a very powerful and vocally unique Cassandra. Now she faces her Emotional Cabaret a concert-suite, premiered in april 2014 in France with the sustain of La Fonderìe of Le Mans (F) – release album 2017 for DocLive label . She's giving regularly courses on Voice and Performing Art collaborating with several art associations in Italy and France. She has toured in Europe, Canada, Israel, Argentina, Brazil.
www.niconote.net
Bildrechte/copyright Ⓒ: featured image: gao xingian
Bildrechte/copyright Ⓒ: featured image: gao xingian