Encounters: to oppose the colonial divide.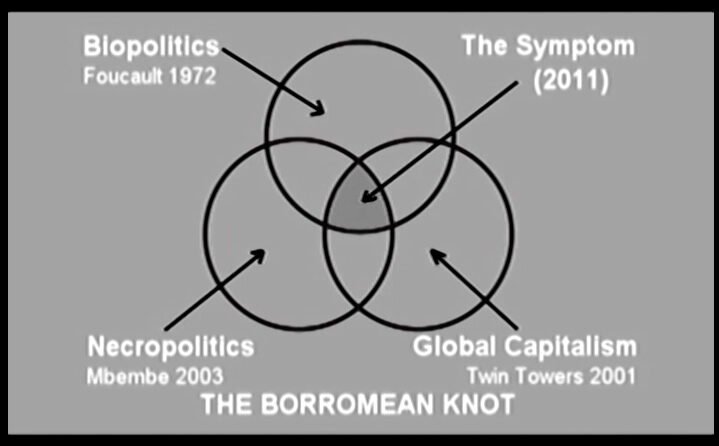 Performative talks and interventions: Asma Aiad, Ines Mahmoud, Anna Campbell, Jill H. Casid, Bogdan Popa, Marina Gržinić, Tjaša Kancler, Jovita Pristovšek

Starting with reflections on the topic of death and history after World War II the aim is to rethink the enduring processes of systematic violent acts that cut into the present time. Or the aim is to COUNTER the systematic violent acts and horror chronologies.
The Symposion wil take place in English language.
Asma Aiad is a conceptual artist, activist and co-founder of Salam Oida. In her various works such as "This is not a headscarf" or "(Un)Seen Sacred Spaces" she deals with her Muslim identity in Austria and Europe and issues such as discrimination, representation and art.
Ines Mahmoud is a UI/UX designer and content creator from Graz. She is co-founder of Salam Oida and has extensive experience as UI/UX designer, especially in public and healthcare projects for one of the world's largest IT companies.
Anna Campbell's sculptures, installations, and ephemera mine history and queer desire. Campbell's most recent solo exhibition, "Dress Rehearsal for a Dream Sequence", was on view at Participant, Inc in New York in 2022.
Jill H. Casid, theorist, historian and artist, is a professor of Visual Studies in the Departments of Art History and Gender and Women's Studies at the University of Wisconsin-Madison. Casid is completing "Necrolandscaping", the first part of a two-book project on "Form at the Edges of Life".
Bogdan Popa is a researcher at the Center for Cultural Innovation and Creativity at Transilvania University of Braşov. Popa is an intellectual historian specializing in the history of ideas in 19th and 20th century Europe. His last book is "De-Centering Queer Theory: Communist Sexuality in the Flow During and after the Cold War" (Manchester University Press, 2022).
A cooperation in the context of steirischer herbst'23
© Marina Gržinić, Aina Šmid, Zvonka Simčič, Decoloniality (Images of Struggle), 2011