Diese Veranstaltung hat bereits stattgefunden.
Bistre / Pip
15.03.2018 @ 20:00

-

22:00

€2 – €6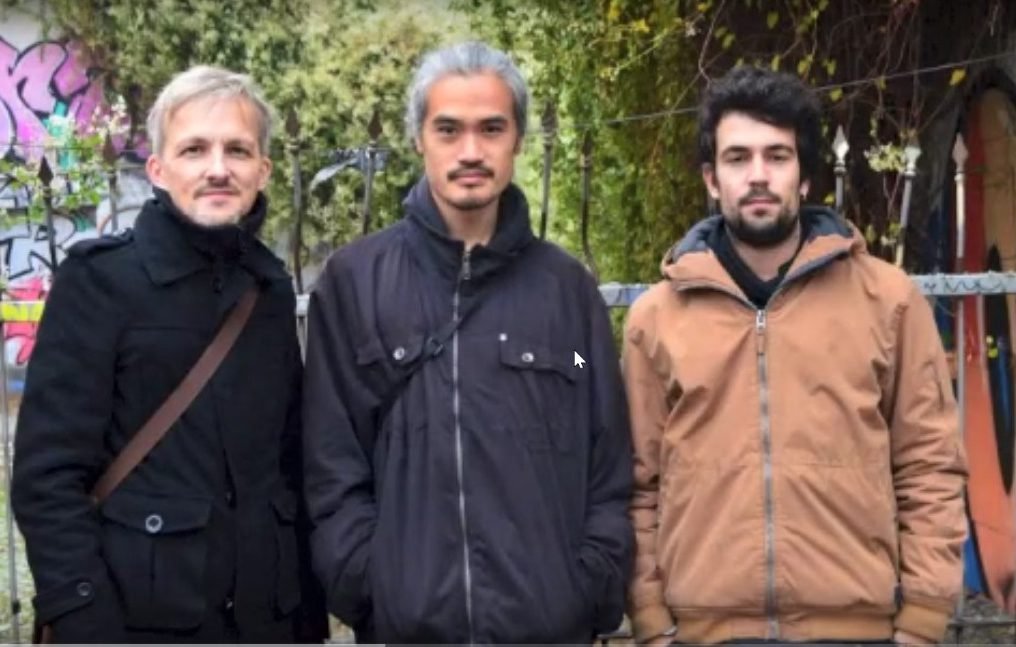 Bistre
Matthias Müller – Trombone
Guilherme Rodrigues – Cello
Eric Wong – Guitar
Formed by Matthias Müller (trombone), Guilherme Rodrigues (cello), and Eric Wong (guitar), the trio explore multiple dynamics of playing, and utilize sound from noise of attacks to full resonance of their instruments, intervening with each other to create dialogs, tensions, and different spectrum of soundscapes.
http://ericszehonwong.tumblr.com/BISTRE
Pip

Pip is a duo playing improvised and semi-composed pieces of music, with Fredrik Rasten on guitar and Torstein Lavik Larsen on trumpet.
The music is focusing on such elements as small variations in tonal and timbral colour often utilizing just intonation, extended playing techniques and repeating musical patterns.Sometimes the music includes electronic elements, never abandoning the core sound of acoustic guitar and trumpet as a point of departure.
The duo has existed since 2006, and has since then explored many different approaches to improvised music.Pip released their first official release on Portuguese label Creative Sources in 2016, and their tours have included countries as Germany, Czech Republic, England and the Scandinavian countries.
Torstein and Fredrik also play together in the band Oker, with drummer Jan Martin Gismervik and bass player Adrian Fiskum Myhr, and in the quartet Volumes with Magda Mayas on prepared piano and Isak Hedtjärn playing clarinet and sax.www.pipband.com
Bistre, Müller Matthias, Pip, Rodrigues Guilherme, Wong Eric
---
Bildrechte/copyright Ⓒ: featured videos: Bistre / Pip; Images: screenshot from videos; Slideshow: KiG! Kultur in Graz
Bildrechte/copyright Ⓒ: featured videos: Bistre / Pip; Images: screenshot from videos; Slideshow: KiG! Kultur in Graz